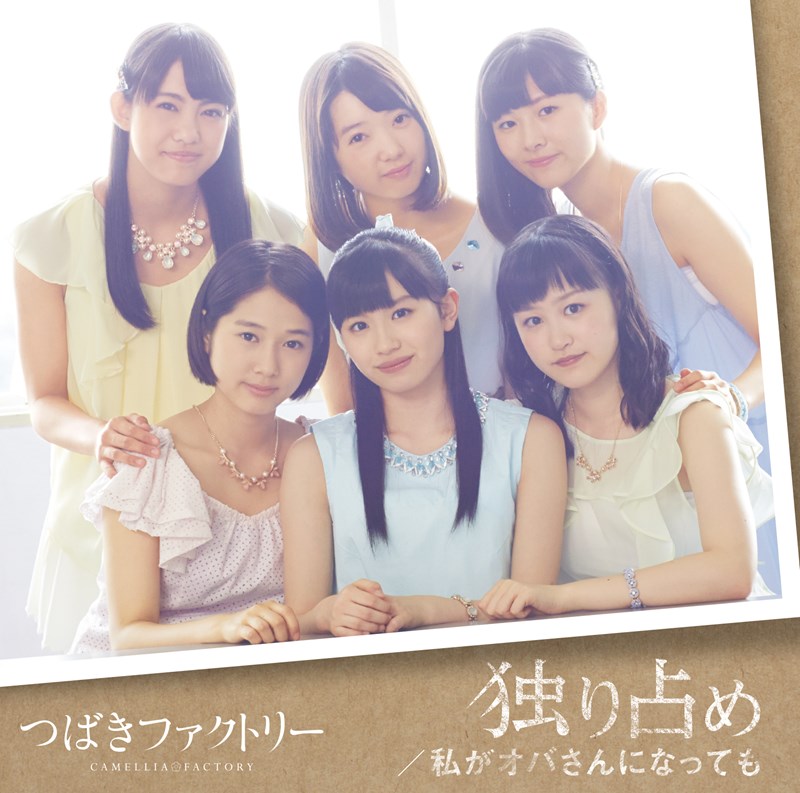 Tsubaki Factory is back with their third indie single 'Hitorijime / Watashi ga Obasan ni Natte mo.' Yes! It's third indie single and not their major debut.
Hitorijime (Music Video)
Initial Thoughts: I'll admit in the beginning this song wasn't exactly on my radar. So Tsubaki this is definitely a new song that is different from their past indie songs and I wasn't exactly on board. For my the biggest and initial discord was the beginning insturmental (which I loved) and the change in sound once the verses began. Definitely had me shook with discord.
Song: Whoo! As I've mentioned, in the beginning this song was not doing anything good for me. Didn't particularly like it, even though everyone was raving about it… But that feeling didn't last long.
To be competely honest, unlike the vast majority I enjoyed Tsubaki Factory's first two indie singles quite well.  And 'Hitorijime' is on a completely different level from the past two songs and it kind of knocked me off balance because I wasn't exactly feeling it in the beginning.
In comparison 'Hitorijime' has a lighter feel~ The song is less electronic (??) and the girls are singing in a higher range than their past two songs.
The song is different BUT it has definetely grown on me and I can't wait to see Tsubaki Factory perform it live!!!
Dance/Outfit:  From what was shown from the MV I can say that I really liked the dance, it followed nicely. The beginning is my most favorite part~~
The dance was a bit hard to get screen shots of so here are some gifs!!!
MV: In this MV, there is lack of the usual close up scenes. Instead in its place there a multiple collage-grids. And to be honest, I don't know how I feel about this. In one way I think it's cool to be able to show different cuts at once. But on the other hand, I find it to be a bit distracting. It is something that I could've done without.
Along with the song, the music video also has a lighter aura. There is a lot of light and pastel colored outfits to help fit the mood of the song~
For those of us who were able to follow along, you will notice that there was a small story line. Which ended in all of the girls and both groups coming to together for friend!!! What better way to end a MV?
FIN.
Muah! ❤