With ℃-ute disbandment announcement, I thought it would be nice to compose an article about it. But since I'm not the most knowledgeable person on ℃-ute's music and history, doing a post solely commenting on their disbandment (and how sucky it is) doesn't seem sincere or genuine.
So instead I thought to talk about their songs that I know and like! It's not much of a list especially when compared to how long they've been idols and how many songs they've released.
Note: These are not the only songs I've listened too but they are the ones that caught my attention the most.
In no particular order~
Gamusha LIFE
This was a song that attracted me immediately. I instantly liked it~ Both the song and the music video are extremely happy, upbeat, and full of bright energy. The lyrics are nice as well! They meant a bit more once I realize that this single was meant to celebrate ℃-ute's 10 year anniversary.
Tsugi no Kado wo Magare
This was the first song of ℃-ute's that I liked. After deciding to listen to them, I listened to many songs and none of them were a hit with me. But I fell in love this one. And for the longest time, this was the only ℃-ute song I knew. I love the instrumentals and the way the girls sing the song. I just think this song has top notch quality in terms of music. I also fell for Airi here!
Ooki na Ai de Motenashite
This song is so cute! A song from ℃-ute's indies days~ I discovered this song while browsing on tumblr. When the girls were performing it live and the back tracked skipped; Their reactions were so cute.  I repeatedly watched the clip and the song became stuck in my head. I enjoy watching them perform the song with any problems as well.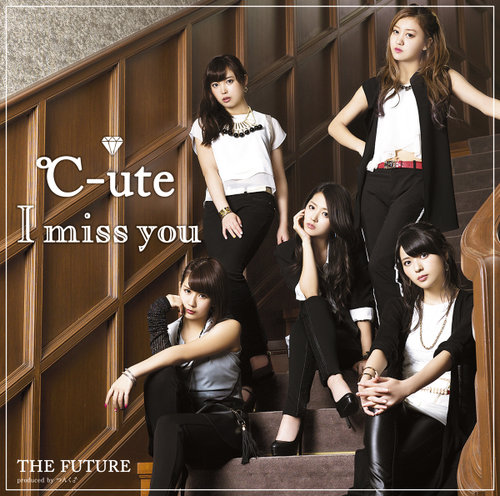 I Miss You
Whoa! Another song I liked on the first listen! My favorite part is the beat and the overlapping singing. I absolutely love it! There's not a lot of songs that do that (overlap singing.) The video for this song is interesting as well.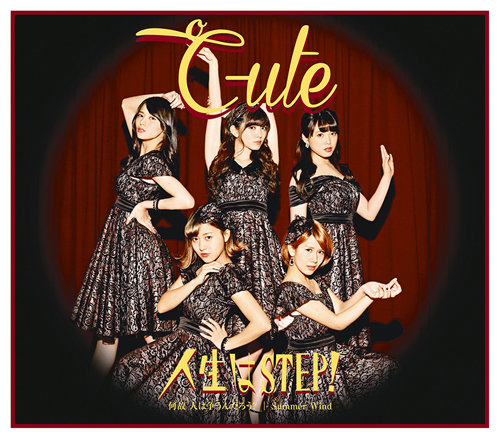 Jinsei wa STEP!
This was the first release that I witness when I began following ℃-ute (while I was discovering  H!P, I knew of ℃-ute but greatly ignored them while learning other groups). From that single this is the song I like the most, it didn't start off that way. But now it's at the top because their voices and the beat seduced me.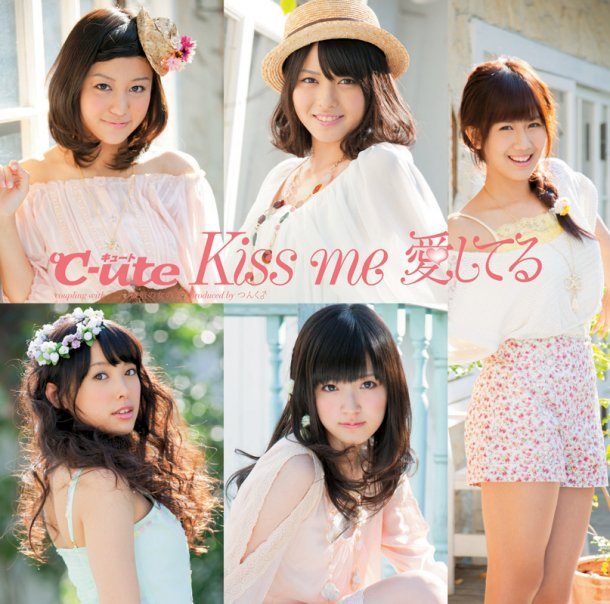 Kiss me Aishiteru
Hmm~ I first heard this song  while watching the Kenshuusei ability test. Only a small part of that performance was shown and it was performed by Horie Kizuki. Afterwards I definitely became intrigued and checked it out! The song is awesome and ℃-ute definitely had my interest with it. I thought I only liked that one part of the chorus but the whole song as one, is good!
---
There are other songs that I like from ℃-ute , you can view them on my playlist (C-ute Playlist). And of course, because my knowledge of ℃-ute  is smaller than other H!P groups I am open to song suggestions! It's never too late to learn about a group and ℃-ute  is disbanding next year, so there's time for me to play catch up!
I am also anticipating any future releases with open arms!
Muah! ❤